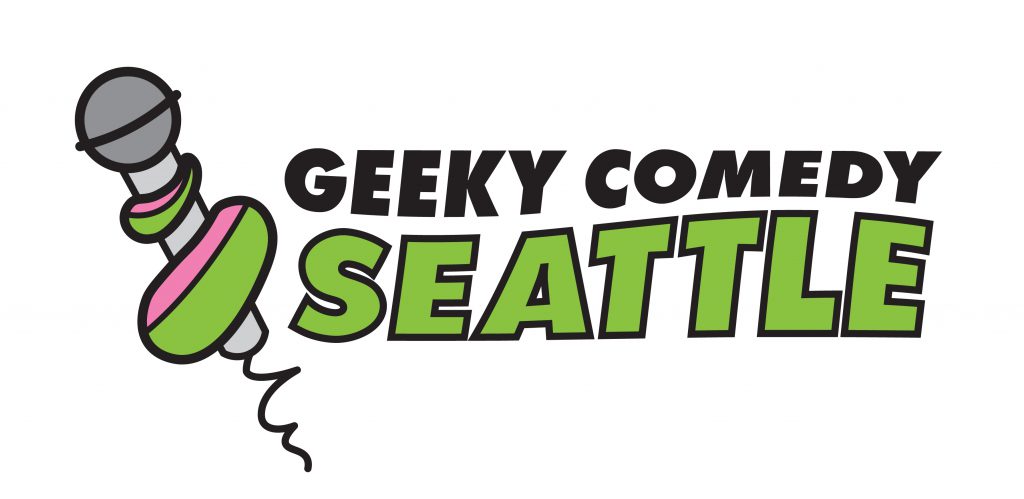 Seattle is a hub for science, tech, gaming, and other geekiness. Geeky Comedy Seattle is a space for geeky comedy, storytelling, music, and spoken word – supporting both new and experienced performers in their endeavors to work on nerdy content.
I organize writer's hours, monthly open mics, workshops, and variety shows (or at least hope to in the near future!). To find out more about future shows and workshops, whether you are interested in taking part or sitting in the audience, you can sign up for the newsletter using this link or contact me with any questions at geekycomedyseattle@gmail.com.
---
Upcoming shows, open mics, and workshops
Geeky Open Mic – First Saturdays; next mic June 3; 7pm
Comedians, storytellers, singers, and poets: come and see the indisputable proof that Nerdy is the New Cool!
This free open mic is a safe space for both new and experienced comedians to try out some new nerdier material. This is a space to experiment (science!) with comedy, songs, the spoken word, or anything really as long as it's geeky! (5-minute sets)
Distant Worlds Coffeehouse is a safe space for geeks of all stripes. Material that is racist, sexist, homophobic, Islamophobic, anti-Semitic, anti-trans, anti-immigrant, or otherwise 'punching down' is not welcome.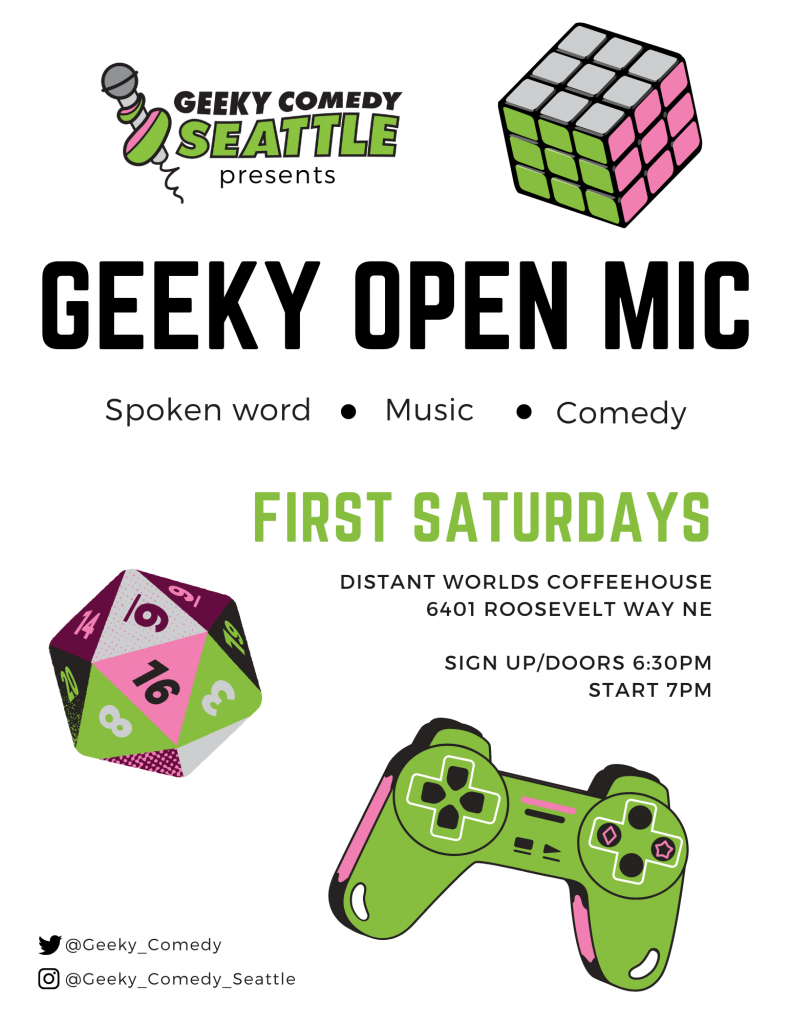 ---
More to be announced soon!
Curious about what we've already done? Check out the list of our previous events.
---