I'm living the freelancer life: sitting in a coffee shop, typing away on my MacBook (obviously), having a cup of coffee. Here in Seattle, generally considered the coffee capital of the United States, I'm never alone.
More than half of adult Americans drink coffee every day, so there must be something amazing about coffee that makes some people consider it liquid gold, that you can drink*. I've heard people joke "don't talk to me before my cup of coffee" as an excuse for their morning moodiness. I've also heard said that coffee is the "fuel of science".
Let's dive into what makes coffee so delicious, and – dare we say? – addictive**!
The Chemistry of Coffee
Coffee is a chock-full of compounds that contribute to its taste. Depending on the origin and roast of the beans, the exact composition of a cup of coffee will vary, but in general, these are the molecules that contribute to the taste of coffee:
Caffeine
When you think coffee, you think "caffeine" (unless you're a fervent decaf drinker). Caffeine is unsurprisingly part of what makes coffee so lovable, though mostly for its neurostimulative properties rather than its taste. Caffeine is actually a plant toxin, though not toxic to (most) humans, and on its own, it tastes bitter and basic (as in "alkaline and slightly soapy"), but it combines with other molecules in coffee to create new tastes – for example, caffeine reacts with proteins in milk creating a creamy, buttery taste.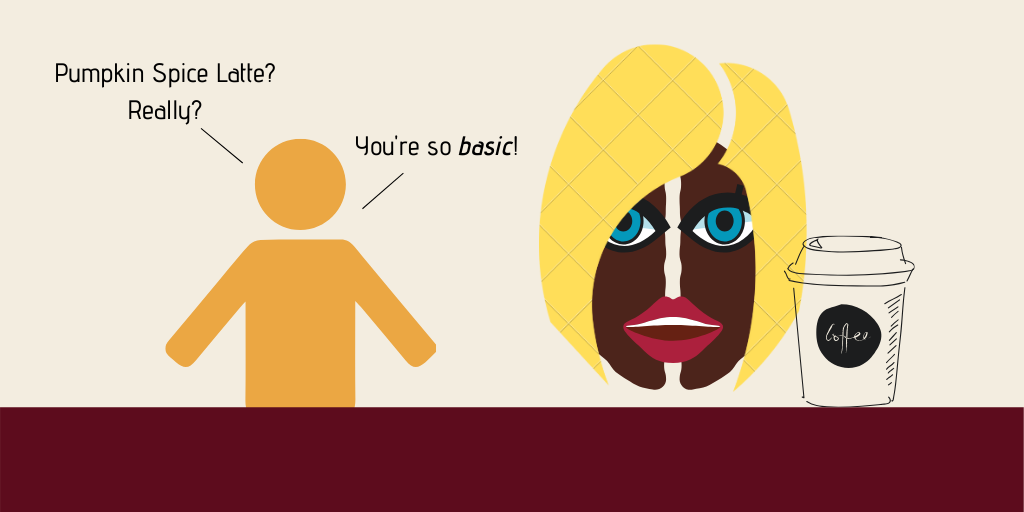 Acids
The "sour" taste of coffee is due to acidic compounds, which include quinic acid, citric acid, chlorogenic acid, phosphoric acid, and acetic acid. While you likely don't really enjoy sour coffee, these acids balance nicely with all the other tastes in coffee. In addition, some acids, such as 3,5 dicaffeoylquinic acid, act as an antioxidant – so healthy too!
Theophylline
More healthy stuff in coffee: theophylline is a molecule related to caffeine and is a mild stimulant that acts as a muscle relaxant (counteracting the jitteriness you might get from caffeine). It's not only present in coffee, but also in some medicines to treat the symptoms of bronchitis and asthma.
2-ehtylphenol
This molecule gives coffee its slightly medicinal, tarry smell – and contributes to flavor because flavor is a combination of taste and smell (which you would know if you've ever had a cold!). Coffee might smell medicinal, and have some healthy compounds, but it's not actually a medicine.
Niacin
That said, niacin, or vitamin B3, is another molecule in coffee that is generally good for your health. It's the result of another compound, trigonelline, breaking down at higher temperatures. Trigonelline itself gives coffee a sweet, earthy taste. So, double wammy, good taste and healthy vitamins!
Acetylmethylcarbinol
This long named-chemical is present in butter and makes coffee taste buttery (wow!).
While those are the main contributors to the flavor of coffee, there are a lot more molecules present in coffee, some of which in large quantities might even sound unpleasant (looking at you, demethyl disulfide which smells like garlic, and putrescine which smells just like it sounds – putrid), but flavor is a matter of balancing all those tastes together into the complex and delicious flavor of coffee.
More caffeine, please!
One of the reasons people seem so addicted dependent on coffee is due to that bitter/basic molecule: caffeine.
Caffeine is a natural neurostimulant. That means that it activates the central nervous system, in this case by blocking the chemical pathway that usually makes you feel drowsy: the adenosine pathway. Caffeine binds to adenosine receptors, blocking its normal function (binding to adenosine) and therefore making you feel more awake and alert.
Some people don't have the adenosine receptors that caffeine binds to, making them "immune" to the effects of coffee. Maybe you have that one friend that drinks liters of coffee without feeling the effects. This could be because they don't have the right adenosine receptors, or because they produce more of a protein called CYP1A2, which regulates how efficiently someone processes coffee. People who produce a lot – this is about 10% of the population – can process caffeine really quickly.
Caffeine "addiction"
"I'm so addicted to coffee." – You might have heard it from your co-worker, who was acting a bit snippy before having their cup of coffee, or you've said it yourself because you wanted an excuse for your morning mood.
Caffeine stimulates your nervous system by interfering with the signaling pathway in your neurons that make you sleepy. The more coffee you drink, and the more regularly, the more you get used to the effect it has on your body and the more you will need to achieve the same state of non-sleepiness.
Technically, this is classified as a "physical dependency", because it does not stimulate any reward pathways in your brain – as addictive substances such as drugs do.
However, suddenly cutting out all caffeine will probably be unpleasant (unless you're one of those immune-to-caffeine people). Ages ago***, I suddenly stopped drinking coffee after 6 weeks of studying and exams – during which I had multiple cups of coffee a day. I remember being very headachy and miserable and vowed to manage my coffee intake better. Other "withdrawal" symptoms might include caffeine headaches, fatigue, muscle pains, nausea and dysregulated sleep leaving you tired during the day.
Though, if we're being fair, quitting coffee won't really affect your life much more than making you irritable for a while.
So is caffeine good or bad?
A bit of both.
A dose of caffeine can boost your concentration, increase alertness and give you the energy you need to write a blog post on caffeine and sleep. On the other hand, it might mean you can't fall asleep at night, or the sleep you have is of lesser quality.
Looking at long term effects, there is some evidence that suggests that caffeine consumption decreases the risk of some types of cancer – such as liver, mouth, and throat – and protects against cardiovascular disease, stroke, and Parkinson's disease. And in small doses, it can boost your long term memory.
There's a caveat emptor**** though. Caffeine messes with your sleep, and sleep is important for memory and learning processes. So interfering too much with normal sleeping patterns can have an adverse effect on your long term memory. In addition, it is essentially a psychoactive substance and that jittery short term effect we mentioned earlier? That's a small step towards anxiety.
It is generally advised to stick to 300-400 mg of caffeine a day (most caffeinated beverages have somewhere between 50 and 200 mg) and avoid caffeine after 2 pm, as it will likely affect your sleep!
Another thing to note is that caffeine is present in other things as well, including soda's tea, and chocolate. For a 1 oz bar of dark chocolate, there is about 12 mg of caffeine. Even decaf coffee still has a little bit of caffeine in it!
Where does my coffee come from?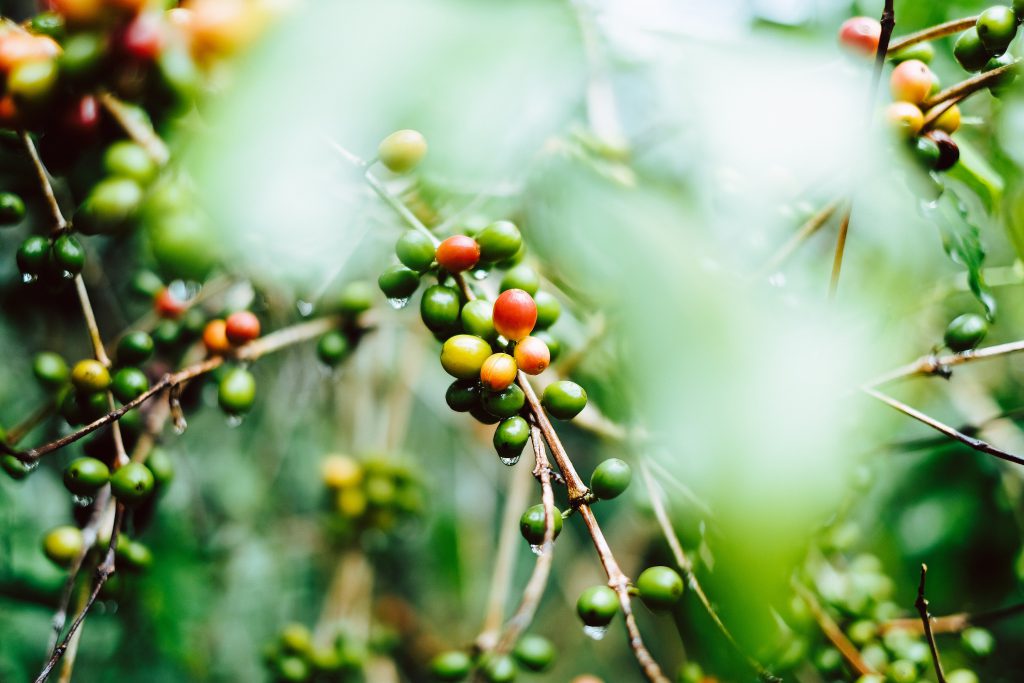 The first step of the tree-to-cup process is picking the coffee fruit, which is called coffee cherries and looks a little bit like a cranberry. After the fruit part of the coffee is removed, the coffee beans are dried in the sun. These dried coffee beans are called green beans. The green beans are what is sent to coffee roasters, who roast the beans. These roasted beans are ground down and used to make coffee.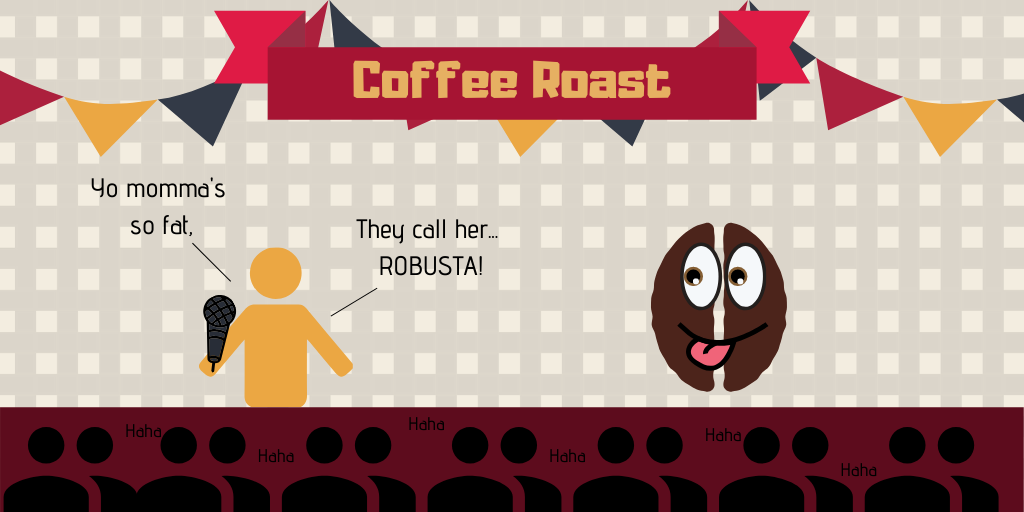 Coffee is grown in countries in Latin-America, Central and East Africa, India and throughout Sout-East Asia. The biggest coffee exporters are Brazil, Vietnam, and Indonesia.
Seattle and coffee
Though Seattle houses the headquarters of Starbucks and is known as the coffee capital, a 2018 study claims otherwise. Apparently, New York is the best city for coffee lovers as it has the highest concentration of coffee shops and cafes. And Seattle's most notorious rival, Portland, has the highest number of coffee manufacturers per capita. Ugh.
Americans aren't even the highest coffee consumers, by far. According to Euromonitor International, the top coffee consumers in the world are in Finland, consuming 12 kg (or 21.2 pounds) of coffee per person per year (by dry weight). Compare that to the US, where on average 3.1 kg (or 6.8 pounds) of coffee beans are consumed per person per year.
That said, my battery is running low and I'm out of coffee.
---
* "If everyone jumps off a bridge, will you jump too?" – every mother ever.
** No, we daren't. (We'll get to why later.)
*** Eh, not that many, I'm not that old.
**** "Buyers beware."
---
Sources and inspiration:
This post is a compilation of several blog posts I wrote for Decafino, but I also gained inspiration from the following sources: