Almost three years ago, I mentioned – in a passing comment – the Edinburgh Fringe ("a ridiculously elaborate comedy festival that is held in Edinburgh every August, for almost a whole month"). Specifically, I talked about how much "Nerd Comedy" there was at the Fringe. This year was no different.
Well, I guess the difference was that, instead of going to the Fringe for a day or two, I was at the Fringe for a whole week. In fact, I was part of a show.
I still can barely believe it.
And of course, I was in a nerdy show.
Anyway, it was absolutely amazing. We had a total of 162 people come to our show over the course of 5 days, which was an absolute amazing turnout. We got a lot of laughs. We sometimes lost our track (or the chords) but that was just part of the charm. We made a lot of silly faces. Well, I did.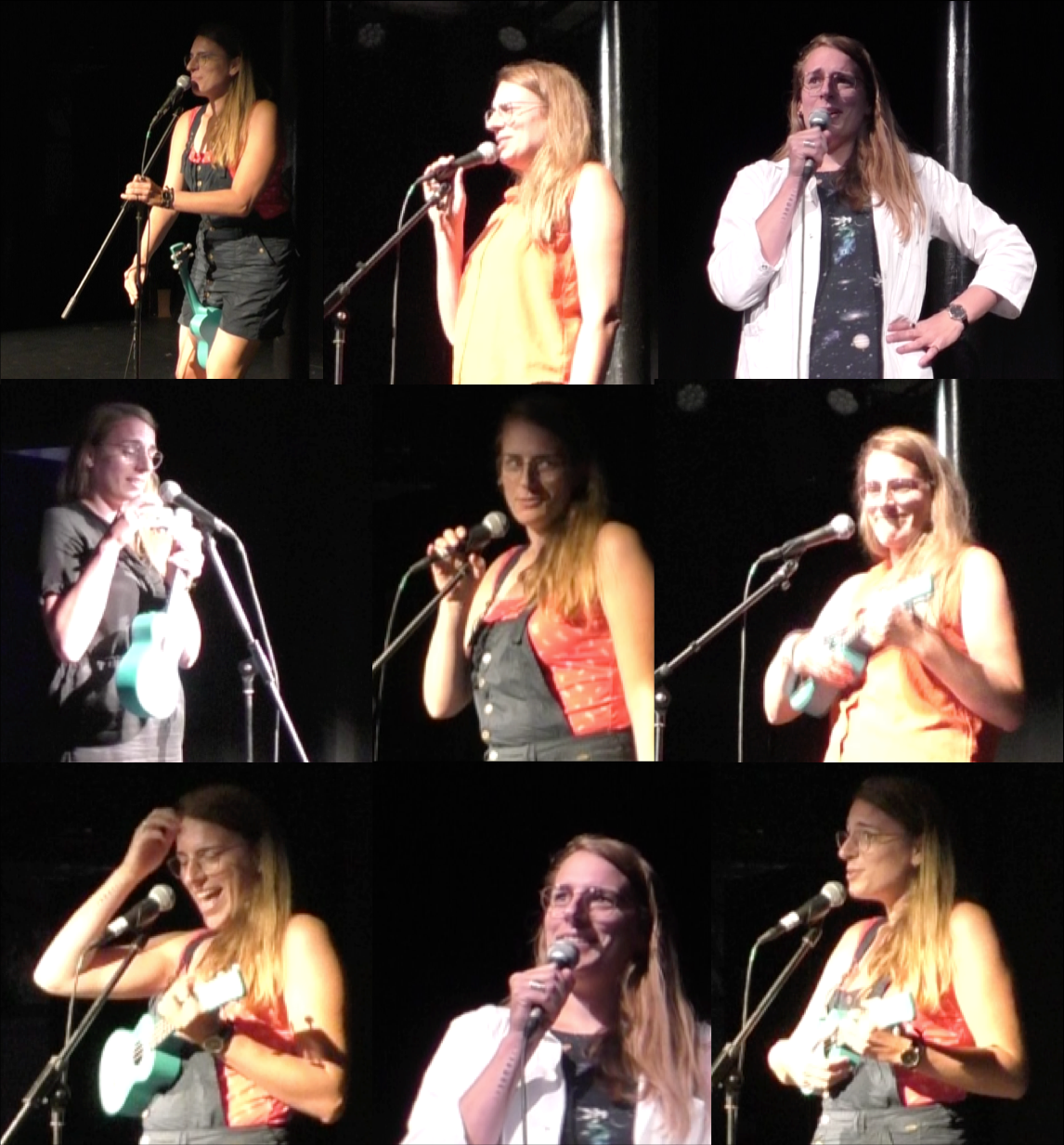 For me, it was mostly a lot of adrenaline. I know this barely constitutes as a proper blog post about doing a Fringe show, but I just wanted to have mentioned it. While I'm at it, let me thank Matt, Coren, and Yana for being such amazing co-stars; Valentina for the amazing organization; and MCAA for putting me on a stage.
There will be a video for those that unfortunately had to miss it, at some point in the pretty near future. So if you were like *damn, can't believe I missed that,* there's no need to worry!
____________________________________
Note: wow, that is a lot of pictures of me, it's quite unsetteling. I'm so sorry.