It's happened to me. I'm sitting, calmly enjoying a sandwich outside on a bench, and then …
A seagull swoops in and tries to steal my food.
It's terrifying. Seagulls are scary, especially up close and especially in Dundee, where I used to live and frequently sit outside eating something or the other. They have mean eyes.
I remember the seagulls in Dundee being quite peculiar. An anecdote: I was walking along the sidewalk, edging close to a corner where a seagull was digging through a ripped trash bag. When I was a few meters away, the seagull looked up and did this little walk away from the bag, pretending as if they weren't just digging through trash. After I passed the corner, I glanced back and saw that they'd done a u-turn and went back to digging.
Okay, maybe I'm giving the bird too much of a personality. But it was weird.
Back to the food-stealing; a research conducted at the University of Exeter showed that if you stare at a gull, it is less likely to steal your chips (for US readers: french fries which are totally not from France but from Belgium and stop calling things the wrong name and, never mind, I'm okay).
Granted, the study had a limited scope. They tried to test 74 gulls, but more than half of them flew away. And it is likely that a lot of seagull related crime is due to a few bad seeds and most seagulls are perfectly happy leaving you and your food alone and digging through the trash for snacks.
Nevertheless, seagulls that were "looked at" while they were approaching food, were a lot less likely to touch that food. In fact, only a quarter of seagulls that were being watched while they tried to approach and eat food actually touched the food.
Maybe they were just scared of getting caught while committing food theft. Maybe they hate the color of our eyes. Maybe our stare is truly terrifying (I certainly know a few people with a scary stare). But next time you see a seagull approaching your food, give them the death stare. Perhaps your meal will be saved.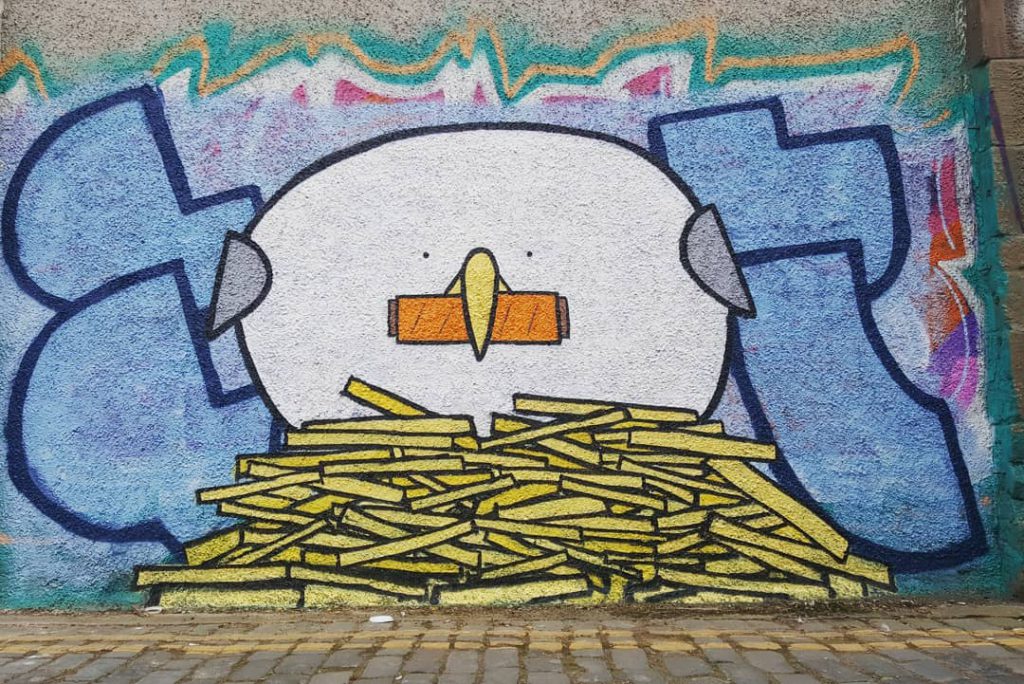 ---
Sources: