I have not made it a big secret that I think penguins are pretty cool.
(Does that count as a pun? "Cool," because they live on the South Pole, get it? Get it?)
So to end this crazy year in style, I want to share some of the news and novel science related to our favorite tuxedo-wearing friends. In style, because tuxedoes are fancy!
(Get it?)
Sidenote: While researching "Best Penguin Moments of 2020" I learned that the Pittsburg Penguins are a hockey team (and not a lovely group of penguins in the Pittsburg zoo) and that there are many top Penguin book lists circulating on the internet. Not quite what I was looking for!
1. Penguin picture wins Ocean Photograph Award 2020
Starting things off with some cuteness, a picture of two penguins that had apparently lost their penguin partners and were seemingly comforting each other, won the Community Choice Award at Oceanographic magazine's Ocean Photograph Awards 2020.
That's all you need to know. Now wallow in cuteness.
2. Penguin Birthday Party
Wellington, a Rockhopper penguin in Chicago's Shedd Aquarium who gained viral fame earlier this year thanks to a video of him hanging out with a Beluga whale, celebrated his 33rd birthday this year, with a day of fishy deliciousness.
3. TIL, Penguins get vaccinated too!
Birds get the flu too! And more importantly, birds can get vaccinated against the bird flu!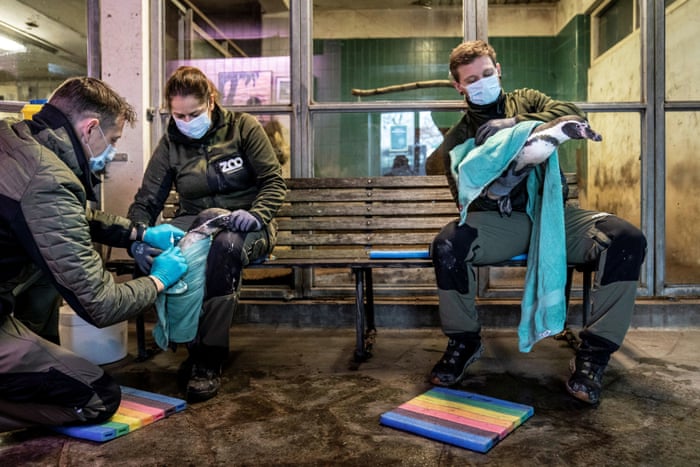 Let this be a reminder that if you are able too, it is worth getting vaccinated against the flu, and when if becomes available to you, against SARS-CoV-2 as well!
4. Penguins make the best of a bad situation
In a tiny bit of silver lining to climate change, recent research showed that Adelie penguins may actually thrive in warmer years. In years where there is less ice, Adelies spend more time swimming, saving energy, and covering more foraging ground. The researchers predict the population is likely to grow as the ice caps decline.
5. Penguins suffer in a bad situation
On the flip side of the story above, warming waters near Antarctica may be the reason for the biggest king penguin colony declining in size, having lost 900,000 birds over the past few decades. If anything, changing climate is causing species to adapt, and some will be okay, while others will not.
6. Penguins celebrate the holidays too!
Okay they don't, but earlier this year we 3D printed some penguins, and they have now found their home!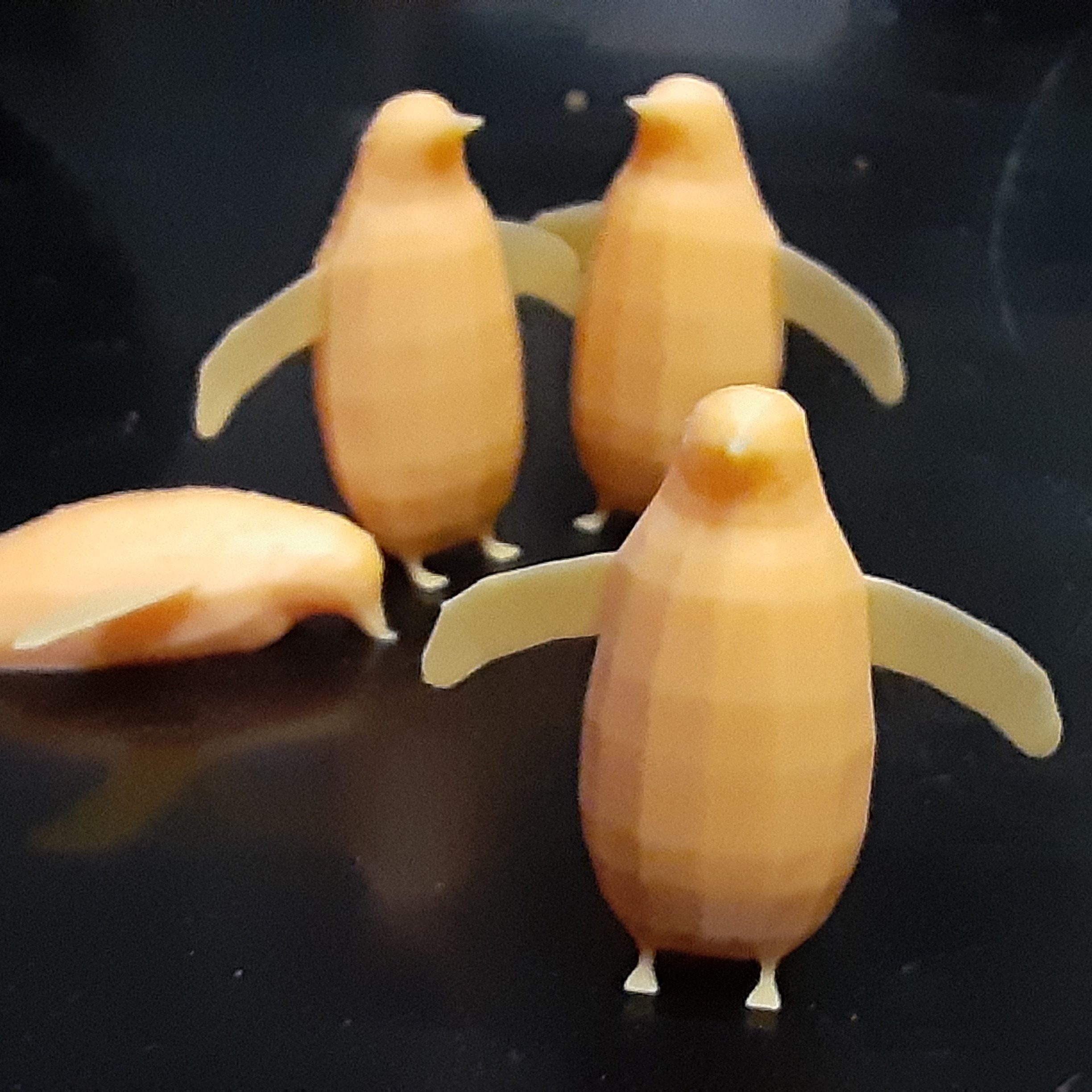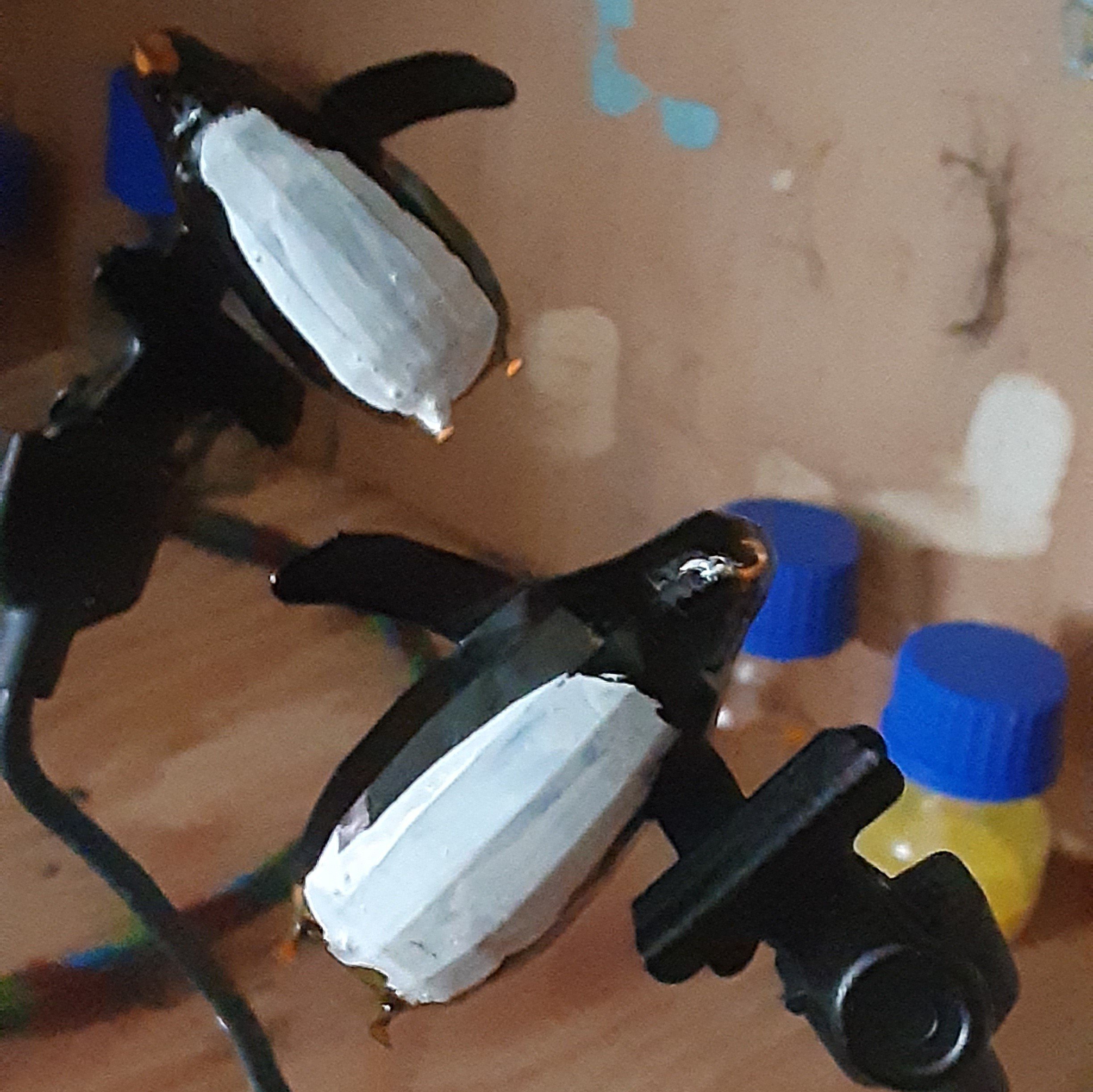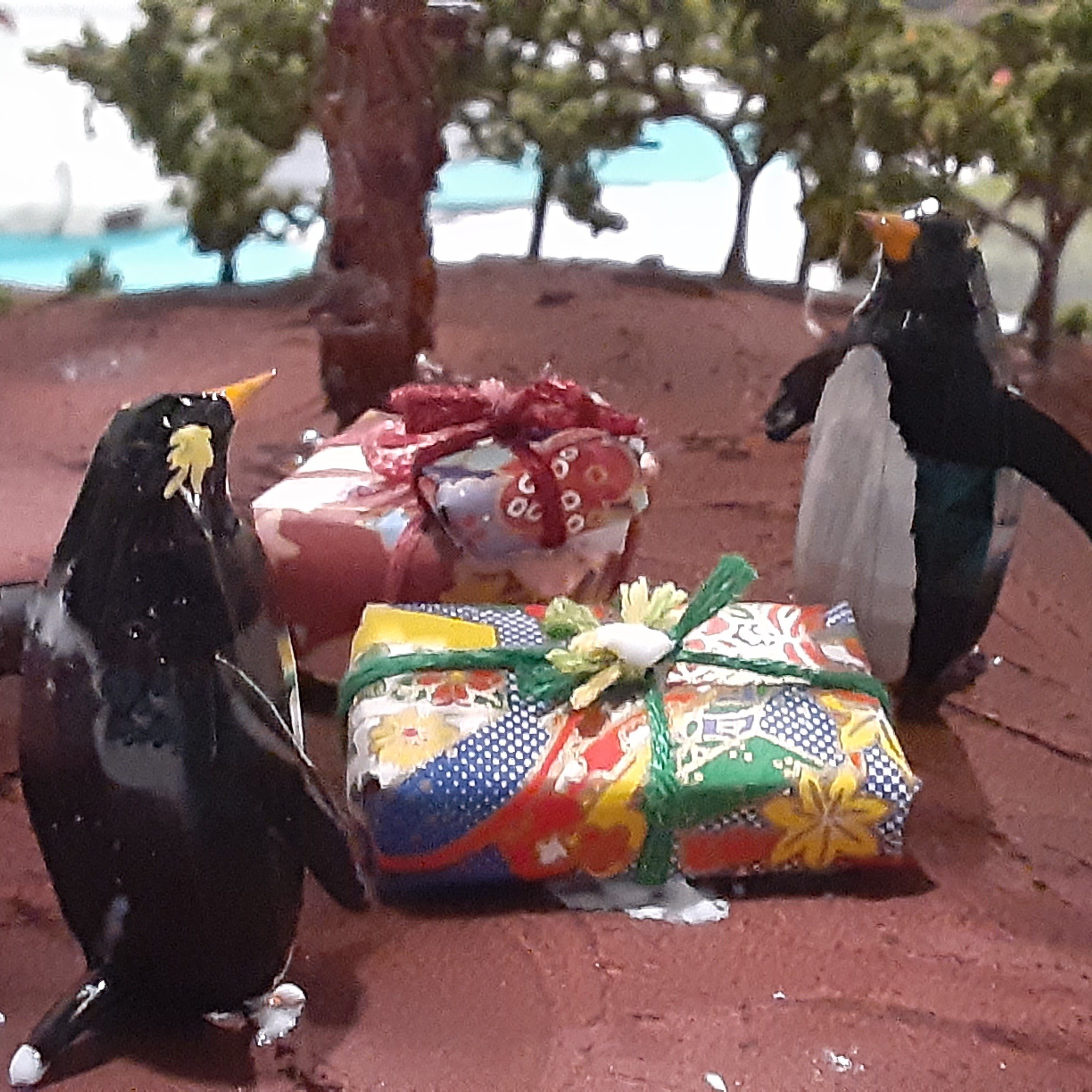 ---
I hope you all have a wonderful New Year, full of waddling and warmth and tasty fish!
Valerie & Penguinone