It's been two weeks.
Our fermentation vessel has been sitting at room temperature (~ 20°C or 68F) for two weeks.
It's time to move some things around. Or move some liquid into some bottles, to be more precise.
In the bottles, we want some final fermentation to happen. This won't really add any alcohol, but CO2. Perfect to create a bubbly beer! But there is one problem: all the sugar we put in the wort has been eaten up by the yeast in the fermentor.
So we have to add just enough sugar for the yeasts to convert to CO2 gas, but not too much (we don't want the bottles to explode). We made up a sugar-water solution by boiling 2 cups (473 mL) and dissolving 4 oz (113 g) of sugar, which we mixed into the fermented almost-beer. We also needed to move the almost-beer into our bottling bucket – carefully, as to not add too much oxygen or contaminants!

Next step was to set up a bottling assembly line. Part one: filling the bottles up, leaving about an inch (2.5 cm) at the top.

Part 2: capping the bottle.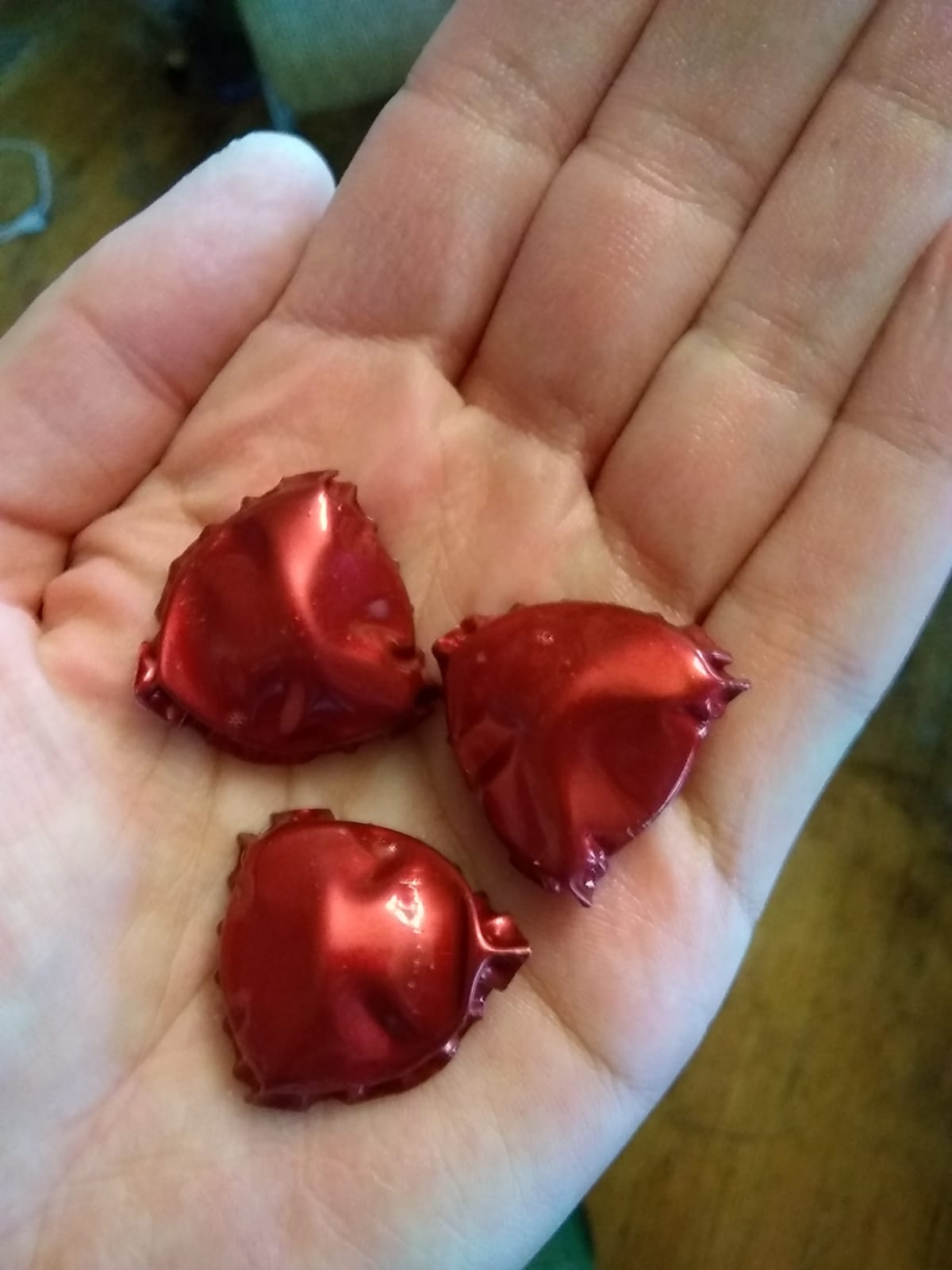 And there we are: a bottle of our very own, home-made beer!

About 40 bottles, actually.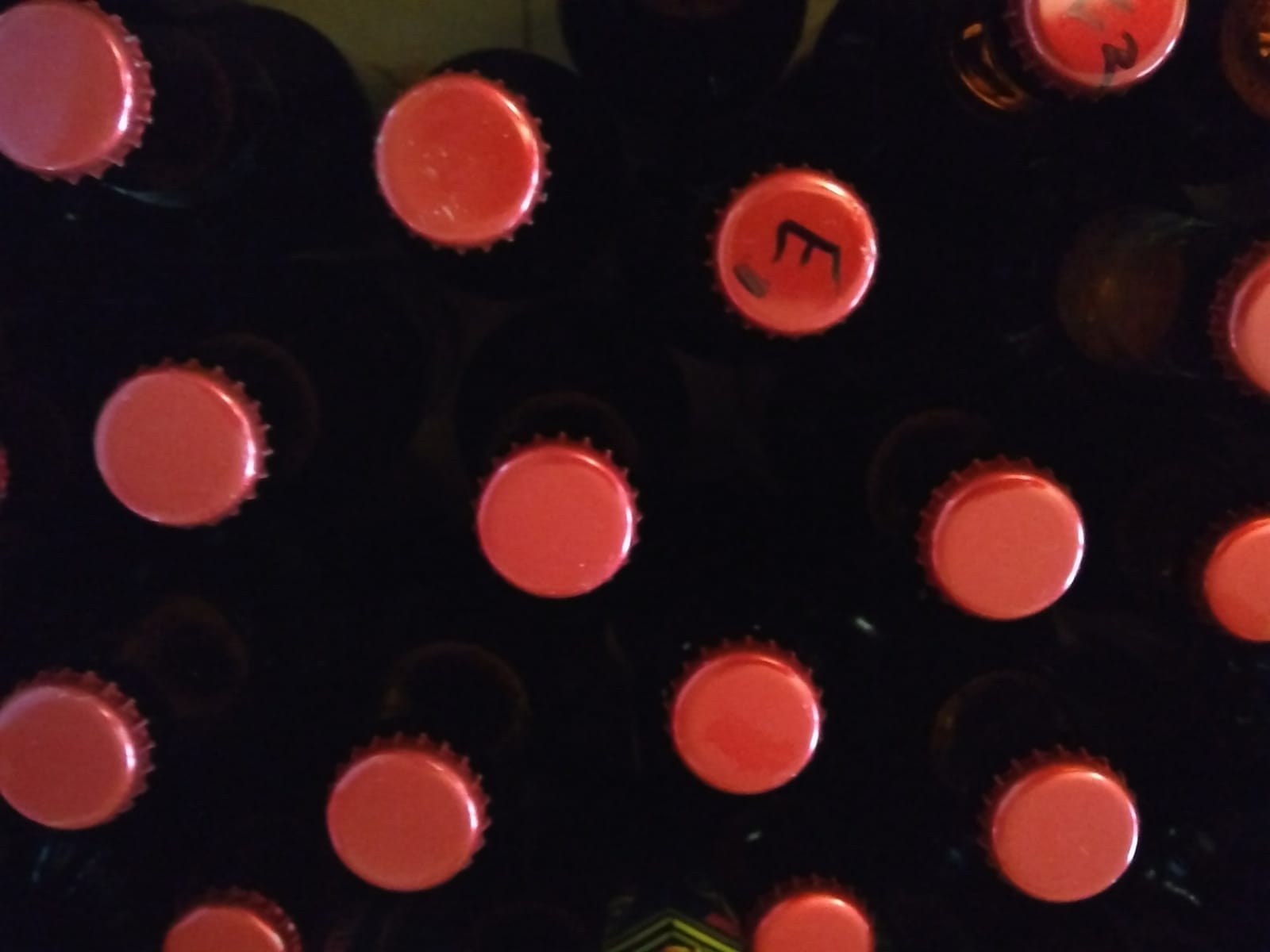 Okay, we're not quite ready. We need to give the yeast another week or two for the final fermentation. After a quick taste of the almost-beer, I kind of hope those two weeks will change the taste (and the bubbliness) because for now, it tasted quite bland.
In addition, our special gravity measurement – which gives an indication of sugar content and can be used to estimate the alcohol content by comparing with the original value – wasn't very promising. Our beer seems to be less than 3%.
But we're not giving up hope yet! In two weeks, we'll see what the final product is. I've also read that a few weeks of extra "ripening" can help with the taste as well. And we can always give brewing another go, keeping in mind what we've learned so far.