Somehow, I always end up moving to the something-est city in a certain country. I've lived in the flattest city of France (which is – surprisingly – a city in the Alps: Grenoble*), the sunniest city in Scotland, and I'm sure I can find something mostest about all the places I've lived.
That's probably because cities like bragging about being the best at something. On the other hand, it's not really bragging when you call yourself the "rainiest city" in the U.S., as Seattle is known to be, so perhaps I now really do live in the rainiest city in the U.S.
First, people have been a little shocked when I told them I'd been moving to Seattle. Why would you do that? they'd say, it's always raining there! But after I tell them about living in other rainy countries, such as Scotland, they're like Oh, you'll be fine.
I'm not the wicked witch of the West, you know, I won't melt.
But anyway, the question is, is Seattle really the rainiest city in the U.S.?
The pictures on my phone tell a mixed story: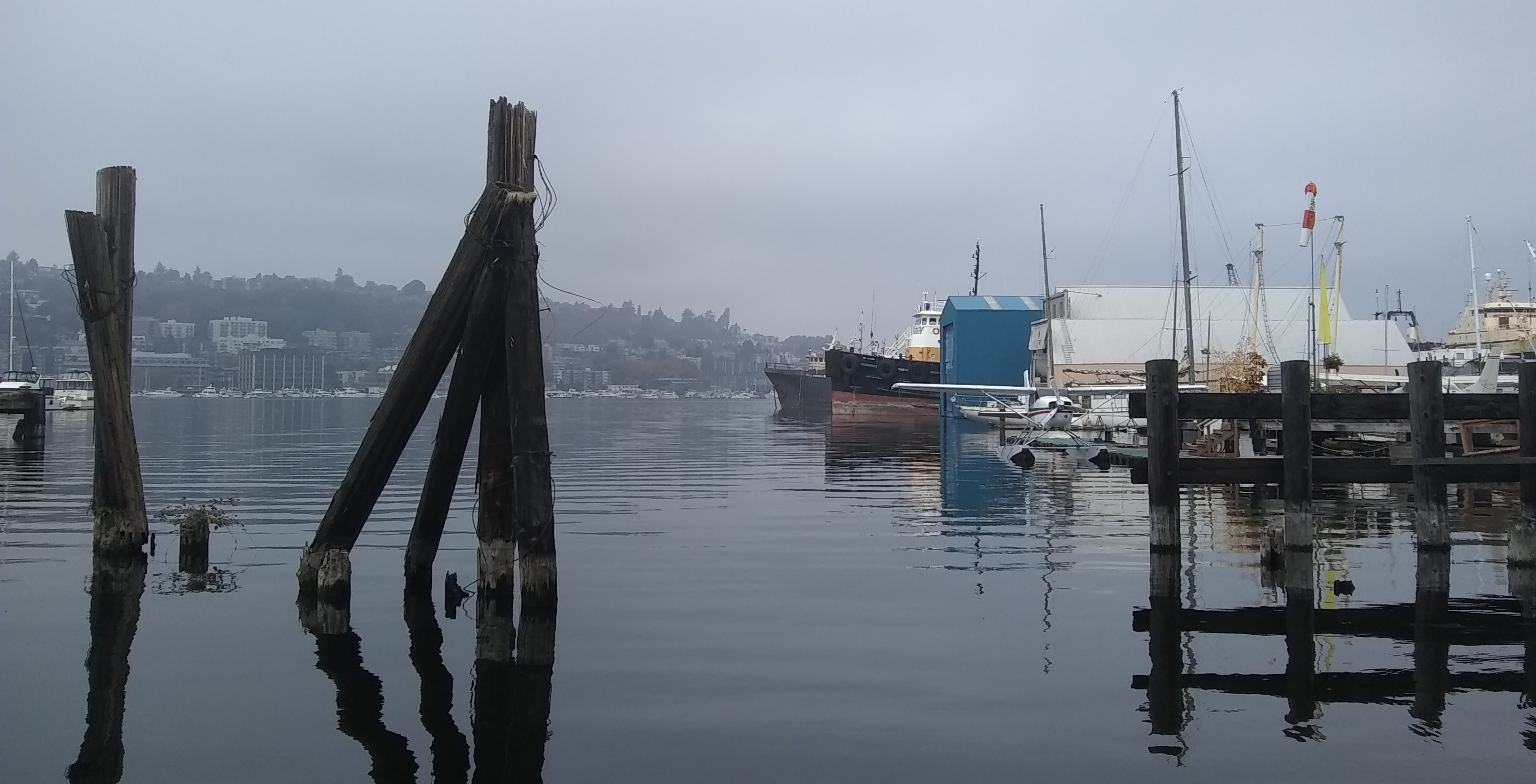 Obviously, I don't take my phone out for pictures when it's pouring… and three-ish weeks does not constitute a large enough sample size of days to judge on overall raininess, not to mention that it is entirely perception based.
To the internet it is then… That quickly took me to a 2013 blog post that confirmed my suspicions: Seattle is not the rainiest city in the US. Data taken from over three decades from Weather Service stations in major U.S. cities tell us that Mobile, Alabama is the rainiest city with 66 inches** of rain a year. Seattle averages around 37 inches, which is less than the U.S. average (39 inches). It turns out, that the southeast gets considerably more rain than the North-West.
Of course, inches of rain does not give us the whole picture. Olympia, Washington, is the city with the most rainy days annually (111 days). At least some city in Washington gets to have a record, even if it isn't Seattle. By the way, Seattle has less rainy days than the U.S. average (92 vs. 102).
While we're at it, let's look at a quick overview (with UK and Belgium added for comparison):
| | | | | | | |
| --- | --- | --- | --- | --- | --- | --- |
| | Seattle | Olympia | Mobile | U.S. average | U.K. | Belgium |
| Rainfall (in) | 37 | 48 | 66 | 39 | 34 | 32 |
| Rainy days | 92 | 111 | 79 | 102 | 107 | 212*** |
| Sunny days | 152 | 136 | 220 | 205 | | |
| Hours of sunshine**** | 2170 | | | | 1493 | 1546 |
Looking within the U.S., Seattle has a bit less rain than average and fewer rainy days. However, there are also fewer sunny days in Seattle. Maybe the reputation of Seattle being rainy comes from it feeling like it's always murky and gray. Furthermore, "rain" in Seattle tends to be a light drizzle (which does not add up to rainfall in inches and perhaps isn't always counted as a "rainy day"). Though, as places in Washington State go, Olympia seems to be even drearier.
If we compare Seattle to the U.K. and Belgium, Seattle has a bit more rainfall, but fewer rainy days and more hours of sunshine. I think I'll be fine here … definitely given the fact that there are actually seasons, hurray!
__________________________________________
* Fact check, I am not 100% sure Grenoble is the flattest city in France, but their tourist website says it is. From my experience living there, it is very bikable as long as you stay in the city, but once you're out, it's all uphill from there …
** All the data is in inches. I know that's annoying but transferring everything to cm is tedious and doesn't really add much because everything is relative. But in case you were wondering, 66 inches ~ 1676 mm.
*** data obtained over a 10-year period, as opposed to over a > 30-year period for the other data shown.
**** Number of sunny days not always found, so I added a row with hours of sun.
Numerical values obtained from https://www.bestplaces.net/compare-cities/, or more specifically by comparing Seattle to Olympia, or by googling "How many days of ___ in ___?"