Here's a riddle for you: what hangs in every chemistry class in middle and high school, leads to the creation of several nerdy t-shirts, and celebrated is 150th birthday yesterday?
Okay, it's not a very funny riddle. Nor is it a very difficult one. The answer is: the periodic table of elements, first published on the 6th of March 1869 – exactly 150 years minus-one-day ago – by the Russian chemist Dmitri Mendeleev.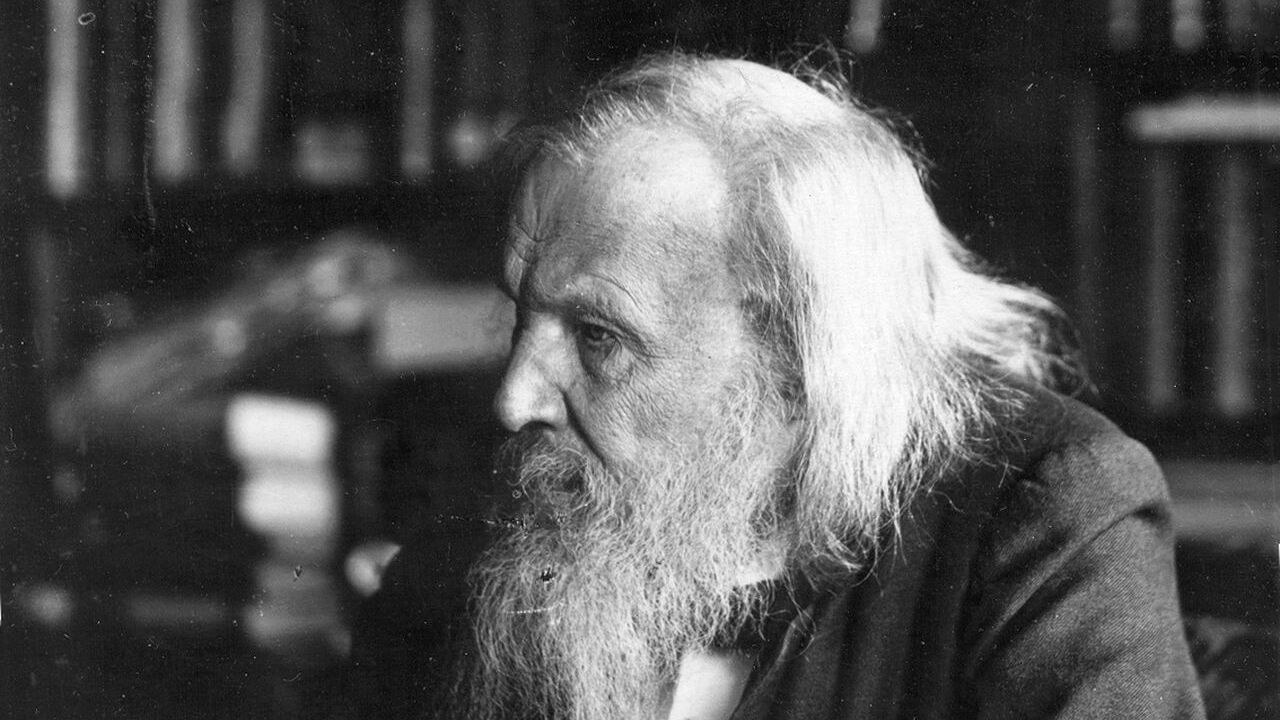 From Alchemy to Chemistry
In the olden days, we would have turned to alchemists to ask our questions about fundamental elements and what stuff makes up stuff. Even though alchemy was not really a "science" in the pure sense of the word – it relied heavily on spiritualism, philosophy and even magic – it set the stage for what would later become chemistry. And while alchemists were mostly trying to turn random metallic rocks into gold, or brew an elixir for eternal life, they were the first that attempted to identify and organize the different substances occurring in nature. The Elements.
The earliest basic elements were considered to be earth, water, air, and fire. The discovery of what we might call "chemical elements" really kicked off in 1669 in Germany, by a merchant by the name of Henning Brand. Like many chemists-avant-la-lettre (alchemists), he was trying to discover the Philosopher's stone. However, like many muggles, he was not acquainted with Nicolas Flamel and did not succeed (Side note: Nicolas Flamel was actually based on a real person!). Instead, while distilling urine – as you would while trying to create eternal life – he discovered a glow-in-the-dark substance: phosphorous. And with that, the element finding had begun.
Chemistry can be considered to have originated in 1789, when Antoine-Laurent de Lavoiser wrote what is said to be the first modern chemistry textbook. In this book, he defined an element as a substance that can not be broken down into a simpler substance. A fundamental particle. This definition lasted until the discovery of subatomic particles (electrons, protons, and neutrons) in the 1930s. Lavoisier's list of elements included things like oxygen, hydrogen, and mercury, but also light.
Let's glaze over most of the 19th century, where multiple different scientists realized that the atomic weights of elements were multiples of that of hydrogen (William Prout) and how there was a certain periodicity in terms of physical and chemical properties when the elements were arranged according to their atomic weights (Alexandre-Emile Béguyer de Chancourtois). The early attempts to classify the elements were based on this periodicity, and eventually, our Mendeleev came along.
"Chemical Solitaire"
The Russian chemist Dmitri Mendeleev is the father of the modern periodic table. In fact, in Belgium, we call the periodic table of elements "Mendeleev's table of elements". After (allegedly) playing "chemical solitaire" on long train journeys – quite common in Russia, I'm sure – he came up with a classification method based on arranging the elements by atomic mass and classifying them according to their properties. Elements in one group (column) have the same number of valance electrons: the number of electrons in the outer shell of the atom and available to react with other elements. Elements in the same column therefore from bonds with other elements in the same way, and form similar types of materials.
Because there were some gaps in the table – some atomic weights missing – he predicted the existence of elements that were yet to be discovered, and what their chemical properties would be. And this is what made his classification method so ground-breaking.
And indeed, in 1885 germanium was discovered, with properties – as predicted – similar to silicon. Same for gallium in 1875 (similar properties as aluminum) and scandium in 1879 (similar properties as boron), filling up some gaps in his periodic table.
The gaps are filled
Since 1869, the gaps in the periodic table have been filled, and new elements are discovered or created every few years adding to the high end of the table. The last update to the periodic table was in 2016, when the elements nihonium (113), moscovium (115), tennessene (117) and oganesson (118) were added to the list.
So today – okay, yesterday – we celebrated 150 years of chemical element classification, the anniversary of the periodic table of elements, and the collective pain of decades of highschoolers memorizing atomic masses and the number of valance electrons.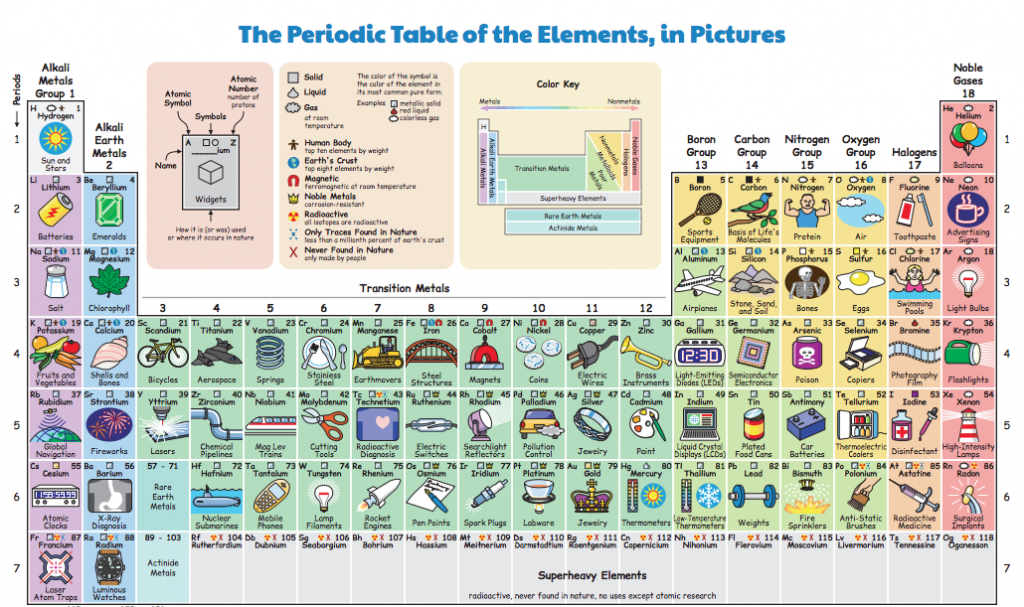 ---
Inspired by the coverage by vrt nws.
The interactive table of elements in the cover picture is from
http://periodictable.com/