A few months ago, my friend Vale asked me to collaborate with her on a project. I remember it going something along the lines of:*

Vale: "So, I'm working on this project and was wondering if you wanted to be part of it."
Me: "Yeah, of course."
Vale: …
Me: "Wait, what is the project?"

Say "yes" and ask questions later
Though probably not valid for every situation, I knew that in this case, I would be fine to say yes before knowing what I'd said yes to. If you've read any of my other stuff, you know that I've done various "scicomm"** projects like developing a "Build a LEGO-microscope" workshop and organizing a lecture series called "The Science of SciFi". These were both in collaboration with Vale (and occasionally other people). She's also the one who got me into Bright Club!
It seems that we work well together. And working together on a new project (without even knowing what it was), sounded like a lot of fun.
Art-meets-science
By now, I (obviously) know what the project is. It all started with #inktober, an art challenge that challenges illustrators to draw something using the medium of ink every day for a whole month (can you guess which?). Vale took up that challenge, and made it even more of a challenge by deciding to bundle her illustrations in a book.
Every drawing is based on a scientist*** that she considers a personal inspiration and is linked to a word from the prompt list. She'd post the result with a short explanation of why she chose that scientist for that prompt. Sometimes they were pretty obvious (at least to me, of course "stretch" is about D'Arcy Thompson!), some rather funny.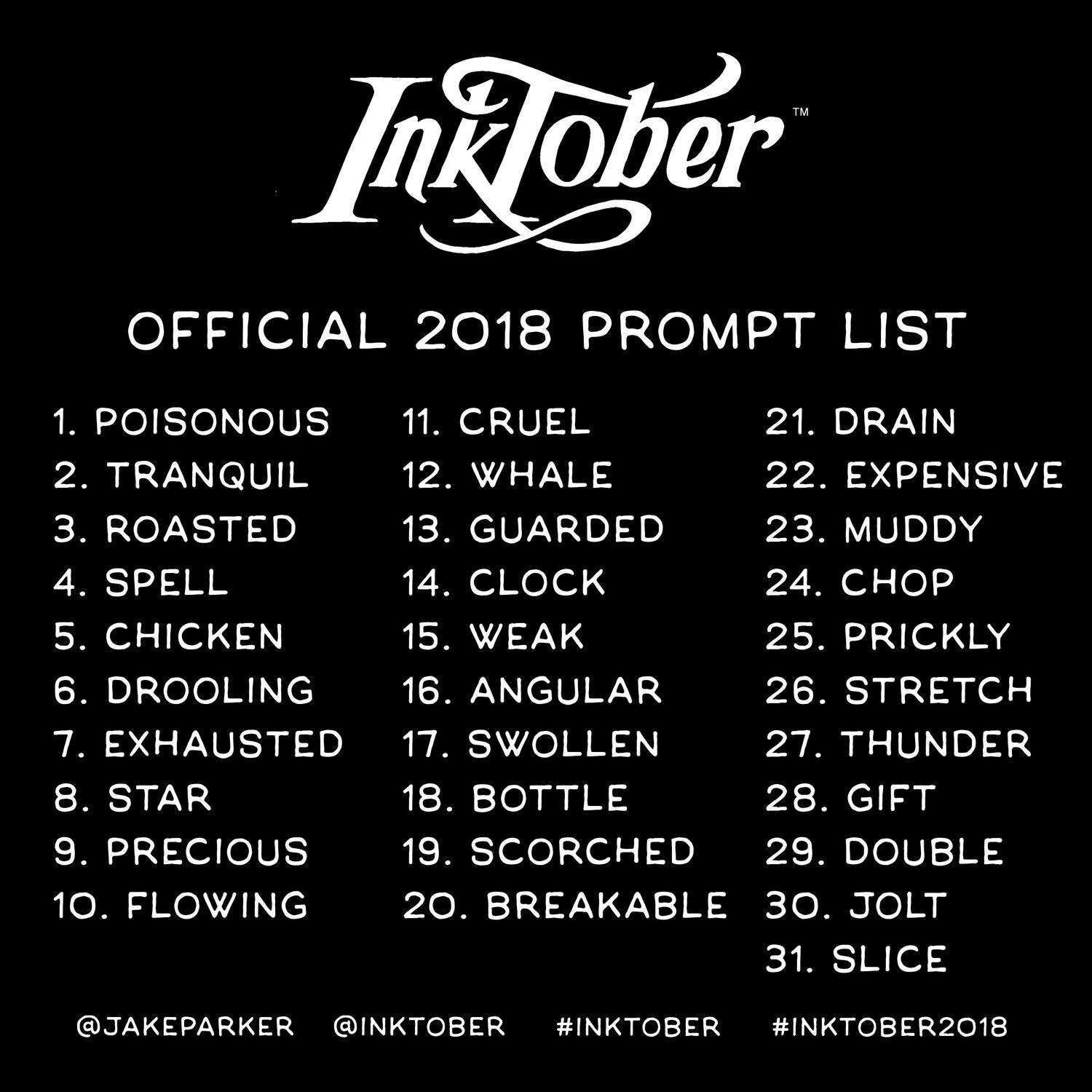 And then I come in.
Inspired by her drawing, I write a short text to go along with it. Sometimes it's an anecdote. Sometimes it's a quote. Sometimes it's a short story about the scientist's life. I try to make it as informative, engaging, unique and fun as I can.
… and then we have a book
Well, almost. We have the drawings. And we have the stories. And now we have a Kickstarter campaign to actually turn it into a book!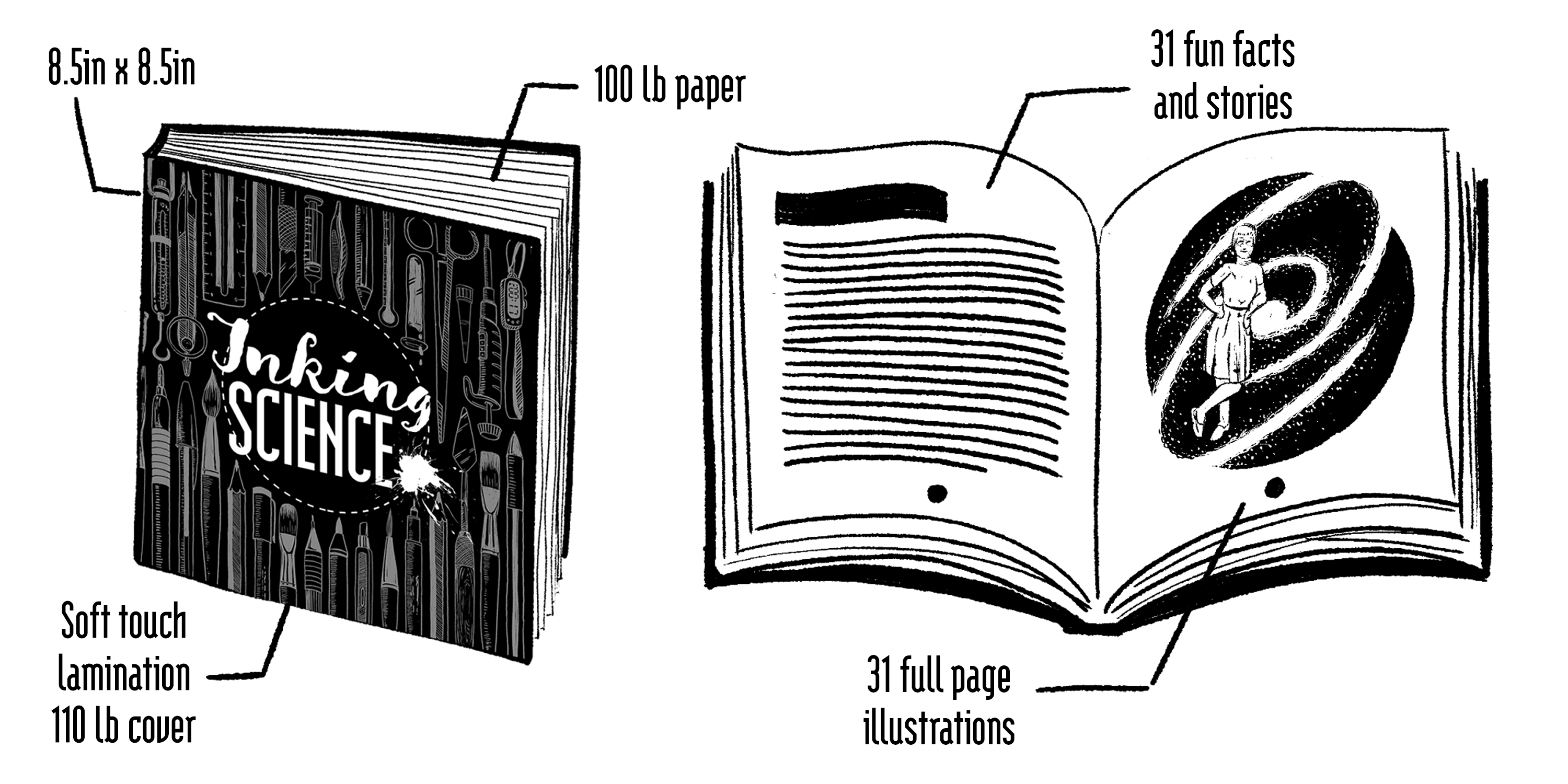 It's kind of awkward for me to sit here and write about a book I'm involved in, trying to get it made, aka trying to get the campaign funded. Like really, really awkward. So I'll only do it once****:
Every little helps. Pledging helps, obviously, but spreading the word does too. If you like science, engineering, and math; and if you like amazing art; and if you like stories (and if maybe you also like us)… please share our project and help us make this book a reality!
Both Vale and I have found inspiration in these scientists, and we have found inspiration working on this book together. Hopefully, it will inspire you too.
*end of sappy book promo – I'll be back next week with the usual science, nerdiness and hopefully some "Eureka!"s*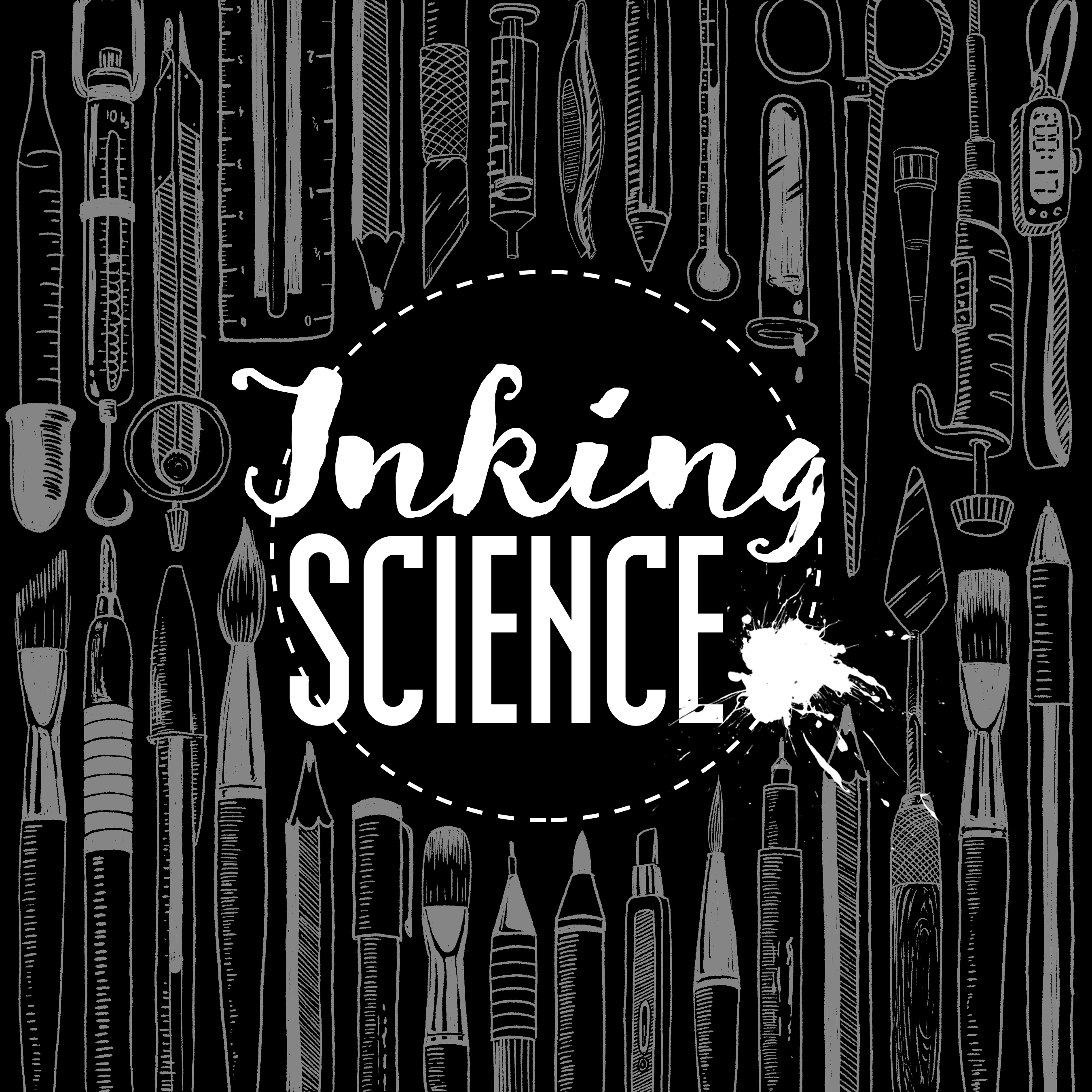 ---
*Severely paraphrasing. This was months ago. I might have also dreamt it but on the other hand, this project is happening so I guess that means the conversation happened too.
** or "science communication", which is the umbrella term I use for STEM-related outreach, workshops, talks, and other similar activities.
*** in the broad sense of the word. They could be mathematicians, or engineers, or inventors. Creative STEM-people if you will.
**** on this blog, to be clear. My other social media channels will be swamped! Like, I actually really care about this project and am super excited and want to see it happen!
All of the art work shown in this post is by Valentina, and within the #inkingscience project.